Welcome to
Miller's Country Store
Miller's Country Store is your friendly neighborhood market, deli and bakery. Stop by for a custom sandwich from our deli that's made-to-order, or pick up a delicious loaf of homemade bread from our bakery on the way home. Browse our large selection of bulk foods for essentials such as flour, beans, nuts teas and spices – we've already purchased these items in bulk, and repackaged them into usable quantities for our customers. Quality products. Reasonable prices.
Enjoy a fresh deli sandwich made to order, or grab one of our signature panini's from the grill! A homemade soup, coleslaw or cucumber salad is sure to leave you feeling satisfied! Give us a heads up and we'll make you a whole sandwich platter for all your friends or family to share.
 Homemade Multi-grain, Honey wheat and Sourdough bread. Miller's also bakes up delicious cinnamon rolls, pies, scones, Take N Bake Meals, Stollen and cookies. Have a special request? We might just be able to help!
Flours, sugars, loose leaf teas, gelatins, puddings, rice, beans, spices, candies, nuts, dried fruit, noodles and novelty food items.
Amish rolled butter, quality meats and cheeses, raw milk and farm-fresh eggs. Miller's sandwiches are made-to-order on homemade bread with deli meats and cheeses, and served with homemade soup, chips, homemade coleslaw, cucumber, or southwest quinoa salad.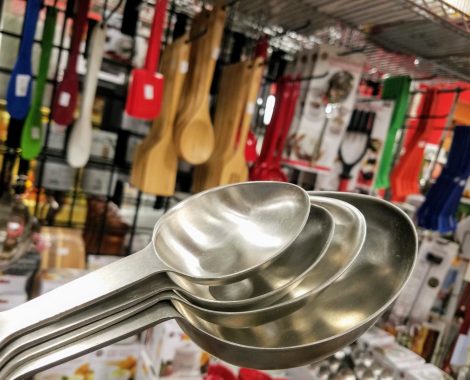 We carry many fine kitchen tools that we love using from brands including Rada Cutlery, Crow Canyon enamelware, Clay City Pottery, and NorPro. Locally made lotions, soaps, chapsticks, one of a kind aprons, dish towels and many more!